OldMapsOnline - new version released
Thursday, January 05, 2023
Compare and overlay maps with each other! In the new version released in December 2022, we integrated the Compare tool into the www.oldmapsonline.org search engine. Now you can easily study the evolution of a place in different time periods by visually comparing different maps. Work with two or more maps together, stack the maps in a pile, adjust transparency to compare the maps with each other, and favorite maps you like the most.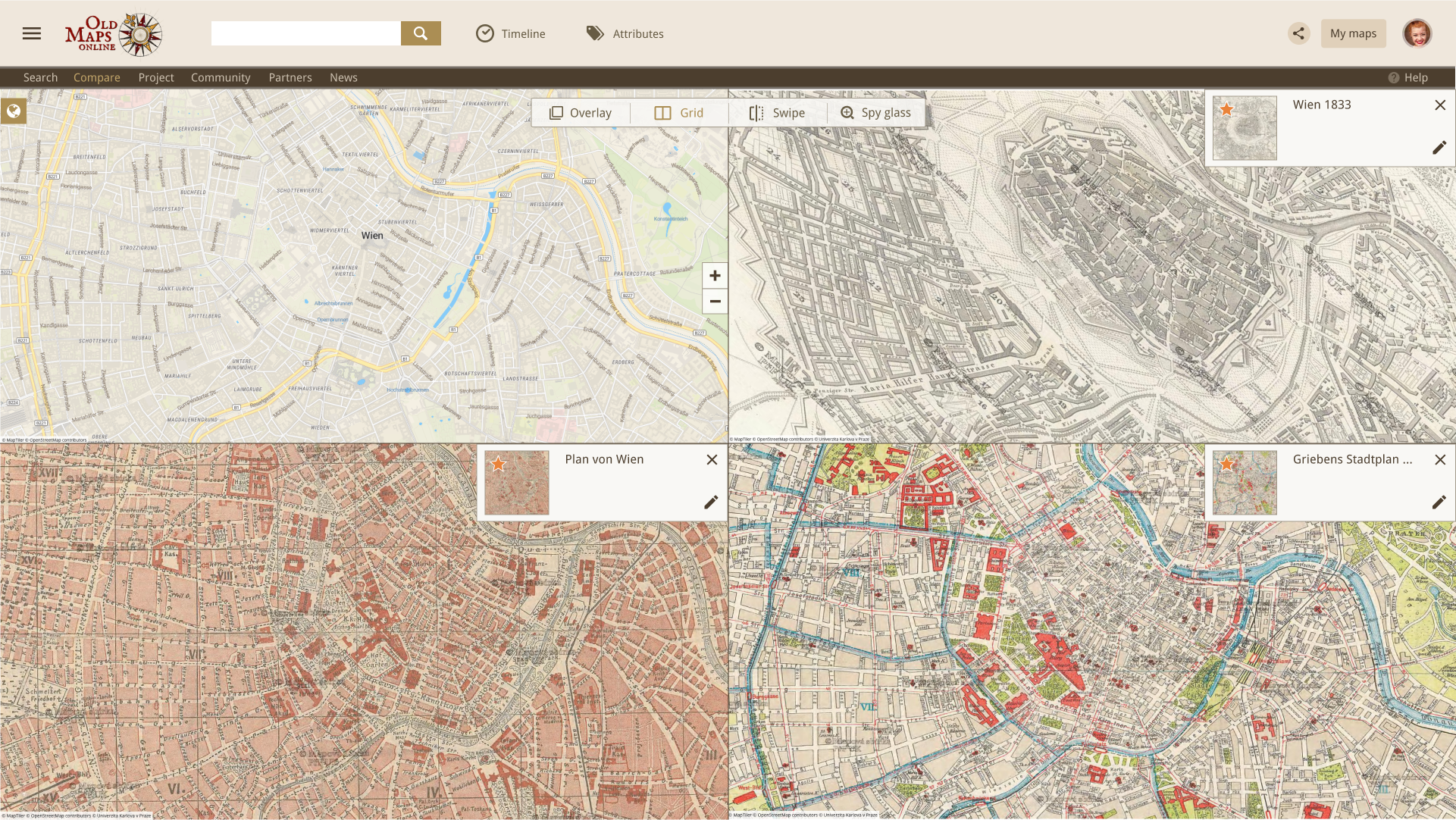 You can find favorited maps anytime in the newly added "My maps" section. Upload and georeference scanned maps and create your own map collection.
We also optimized the system and prepared our online tool for implementation of new features that will appear soon in the following oldmapsonline.org versions.
From its first launch in 2012, the website has had millions of visitors and thanks to our partners, such as The British Library, National Library of Scotland, David Rumsey, Harvard Library, Dutch National Archives, Charles University in Prague and many other institutions worldwide, OldMapsOnline is currently indexing over 527,000 historical maps.
Visit oldmapsonline.org, explore collections of historical maps, find places of your interest, compare and overlay your favorite maps and immerse yourself in exploring the past.
We are open to cooperation, and we welcome your constructive feedback which you can send via https://support.oldmapsonline.org/knowledgebase or via [email protected].